wwinterj wrote:
Gooby wrote:
So who's the most malicious, evil and coldest fucker of our community?
I don't know man but that sounds more of a compliment than anything.
The fact the lil' Russian cunt has no class overshadows the compliment worthy side of his nature. I'm a bit drunk right now so the shit i say may not make any sense, but my point is that Deagle treats everyone like fucking scheisse and despite that, the autistic cunt still expects people to respect and befriend him. You have no idea how many times i've tried to be cool with him on Steam and build a friendship of some sort, but the cocky piece of shit always acts like he's the king of the world. Heck, the only time i've seen him legitimately down was when he came crying to me on Steam how he's all suicidal and shit 'cause his daddy, Mistah Jay (That's you, you sexy Brit) ain't giving him the respect he apparently deserves.
To put it bluntly: He's shit.
Oh yeah and he once told me a few months ago that he had a crush on this gal, so i told him to show me a pic, and let me tell you, me love, i didn't truly understand the concept of ugliness before i had seen that ugly cow's mug.
This right here is the fugly cow that our dear Dickle's blushing for :lol: :lol: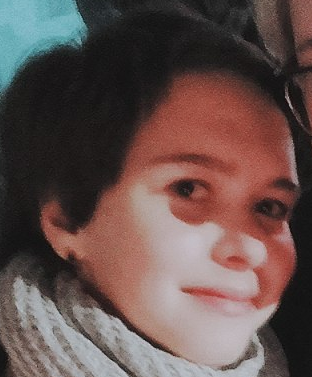 Deagle if thats your girl I'm sorry but I'd fuck the fucking fuck out of her tbh. Take it as a compliment lol. She looks like she gives fire ass head for real. How's her ass lookin?