Gooby wrote:
I know it's quite a long text, but i'll ask as nicely as i can, could someone here please convert this to proper, readable keyboard typing? I'm retarded, i can't read handwritten text at all. James, since we've been such great best-friends since the beginning of time, and have never ever argued, could you do this? I'd make it worth your while, in a special way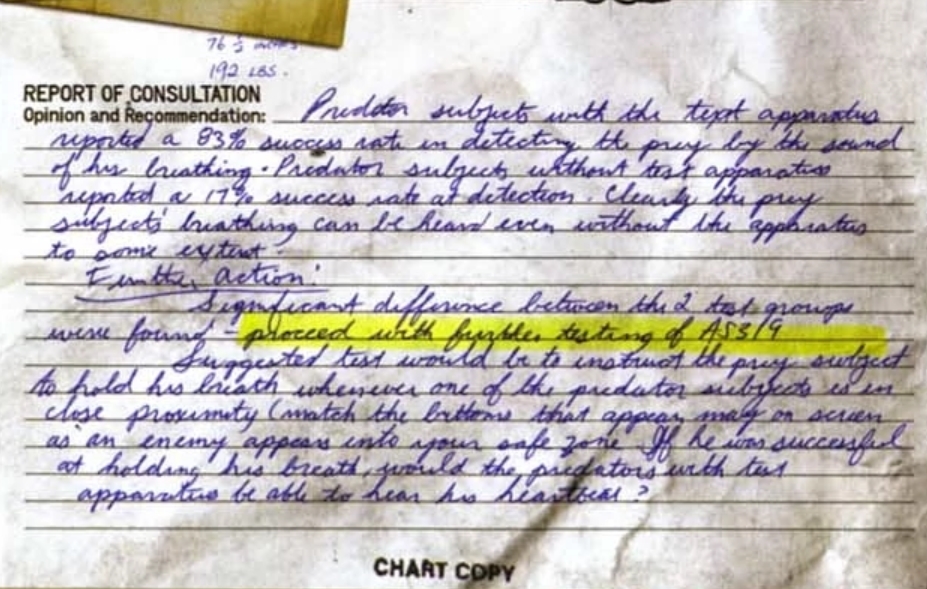 Predator subjects with the test apparatus reported a 83% success rate in detecting the prey by the sound of his breathing, predator subjects without the test apparatus reported a 17% rate at detection. Clearly the prey subjects breathing can be heard even without the apparatus to some extent.
"Something" action
Significant difference between the 2 test groups were found- proceed with "something" testing of AS3/9
Suggested test would be to instruct the prey subject to hold his breath whenever one of the predator subjects is in close proximity (match the patterns that appear "something" on screen as an enemy appears into your safe zone. If he was successful at holding his breath, would the predators with test apparatus be able to hear his heartbeat?
(My best translation) ("something"= words I couldn't make out)